Wireless Networking Solutions
Wireless technologies are known for their convenience and versatility applications and has become a part of our lives. Wireless networking is used now a days in all kinds of user-scenarios and places, regardless of the size and interior layout of the field.
As demands on wireless networks continue to increase, legacy  infrastructures may struggle to deliver. Whether you are looking to implement a LAN or WAN solution as part of a larger infrastructure  project or as a one-off deployment, Yash infosystems can assist you and at every stage with our end-to-end solutions.
LAN, WAN & Wifi Solutions
As trends such as mobility and BYOD continue to grow in the events and trade shows, the need for  business Wi-Fi and wireless LANs capable of handling the rising number  of devices on a single network has dramatically risen. Yash infosystems offer highly secure and scalable wireless solutions to meet these problems. Outdoor wireless networks are much harder to design for, so  performing a site survey is very important. There are several types of outdoor wireless surveys; Point to Point, Point to Multi Point, Mesh and  WLAN.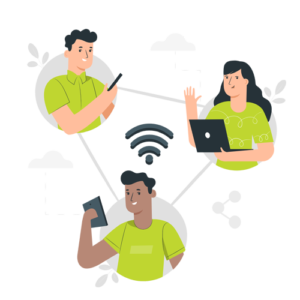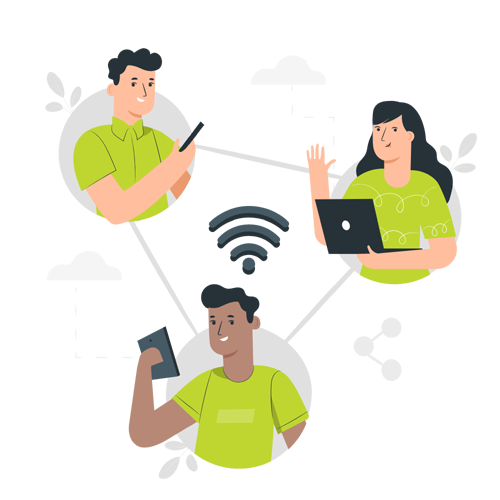 Wireless networking with high quality
In real-life scenarios, users encounter a lot of connectivity issues, including poor quality, slow connection, unstable network, leading to poor user experience. Allion provides tailored solutions to cater the needs of different users, scenarios, and industries. We provide regular checkups, field inspection, long-term monitoring of wireless network quality to ensure your network is functional in all circumstances, 24/7.
Our team will assist your IT personnel to actively probe the issues within a field of network. We give you the opportunity to really "see" the quality of wireless signals and so you know what is going on and solve the problems in time.
We have network engineers having an extensive experience in creating robust, rugged and  weather proof outdoor Wi-Fi for a wide range of customers in numerous  vertical markets such as Ports, Hotels & Colleges. Our dedicated Ports expert engineer has experience of installing large outdoor  networks which have provided us invaluable experience for designing and  surveying for the outdoor environment.
Yash infosystems offers the best in class WiFi solutions and discuss with event organizers and corporates on their event needs and tailor network infrastructure of each event to ensure all the event attendee, visitors, event registration, vendors get secure and uninterrupted wireless internet, and wifi service.