Digital services can be referred as the electronic delivery of information including data and content across multiple platforms and devices like web or mobile. We do the digital services such as Website designing, Search engine optimization & Customized web & mobile app development.
Website design and development services:
We believe every customer is different and has different needs, either they own a startup company or a well established business. We at Yash infosystems identify the customer requirements and recommend them an effective and affordable solution. We also offer custom wordpress website design solution starting from logo designing to mobile responsive web designs.
Why Yash infosystems for Web design?
We have team of web designers who work creates and attractive professional website which is easy to navigate, produce the stunning imagery, meaningful content and user-friendly web designs.Our team of highly skilled and dedicated WordPress developers use the most recent WordPress version to create a functionally featured, eye-catching wordpress website in a define time frame. We ensure the faster loading time and easy navigation for website visitors.
Your website feeds information to Google and other search engines, making it the foundation of your online presence and search visibility. Yash infosystems has a team of experts to do the website design services, they lay a solid foundation to build your campaigns upon, meet Google's standards for page speed and experience, and convert more site visitors into leads.
Partnering with a quality SEO firm like Yash infosystemsgives you the expertise needed to generate more business from organic searches.
Process we follow for Search engine optimization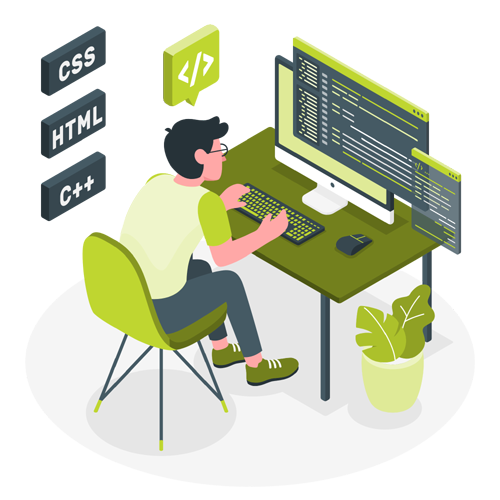 Custom Web and Mobile App development
We provide a range of mobile application development services including custom mobile development on iOS, Windowns and Android platforms, building cross-platform apps, designing user experience and integrating novel mobile interfaces such as chat and voice. To create a top mobile solution, you need a combination of well-crafted system architecture and high-quality code. Our experts help you select the most appropriate technologies to speed up the mobile application development process and ensure your users receive the outstanding experience they expect.
Our mobile app development experts create cross-platform, native, and hybrid apps using best practices and the best tools.We manage the entire lifecycle of the mobile application development process, providing best-in-class UX/UI designs, deployment best practices, and temporary support.
We integrate, modify, customize, and develop all kinds of features to engineer the best possible application that best serves your brand and caters to your missions. We specialize in creating custom mobile application solutions for startups, small-to-midsize, and enterprise-size businesses to streamline their workflows, utilizing the latest application development technologies.
We're highly proficient in engineering custom-built Android, iOS, and Windows mobile apps that all incorporate all of your essential & custom-tailored business requirements at affordable rates.
Contact us at info@yashinfosystems.in for more information about our Website design, SEO and Custom Web and Mobile application development services.