Yash Infosystems is a leading Networking service provider in India especially.
Yashinfosystems is a leading Networking service provider in India specially. We have 20+years of experience in Networking and we have the most Preferred System Integration and IT Infrastructure Partners with many of the top companies across India. We have a rich experience in the field of Systems Integration, Network Solutions and Support Services. We design best in class network architecture using top most routers, switches, access point, telecommunication protocol and software for controlling and monitoring of the complete network. We provide network hardware's, Software , Lan Cables, OFC, Fiber Patch Cord and more along with rental services and structure cabling etc
We at Yash Infosystems.com
We at Yash infosystems offers IT networking solutions and for each client we ensure your network services stand up to your business needs and are not negatively affecting your bottom line.
Network management refers to the logical, virtual and physical design of the network. A perfect balance helps you transmit the data from one system to another system easily. There are two types of services wired and wireless networking services.
Wide Area Networking Services
Yashinfosystems provide a design for bandwidth and routers that makes the whole wide area network available. We have a team of experts who can handle enterprise networking along with server management, security management , database management and end user management services.
Local Area Networking Services
A local area network (LAN) is a collection of devices connected together in one physical location, such as a building, office, or home. A LAN can be small or large, ranging from a home network with one user to an enterprise network with thousands of users and devices in an office or school.
We have worked with some of the largest firms and will use this experience to customize network services to your business's needs. Our networking services include:
Routing and switching are the basic functions of network communication. Routing and Switching are different functions of network communications.
The function of Switching is to switch data packets between devices on the same network (or same LAN – Local Area Network). Switches operate at Layer 2 of the OSI Model (Datalink Layer). A switch knows where to send a data packet by using Layer 2 addresses. The Switching function can be explained more simply that, Switching is the function of moving data packets (Ethernet Frames) within the same LAN (Local Area Network).
Routers are a class of network controller that determines the best route for data and voice transmissions between a transmitter (sender) and a receiver. They are typically controlled by software and can be programmed to provide the most inexpensive, fastest or least-busy routes available.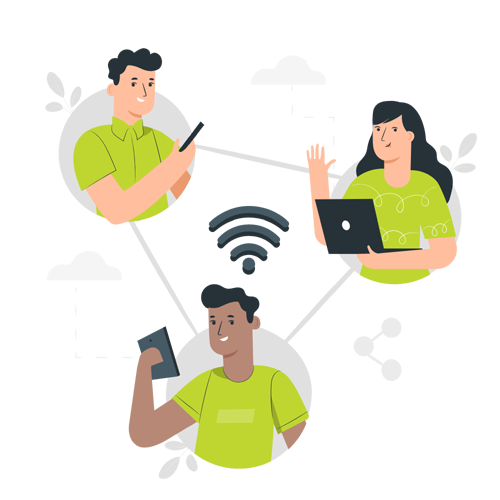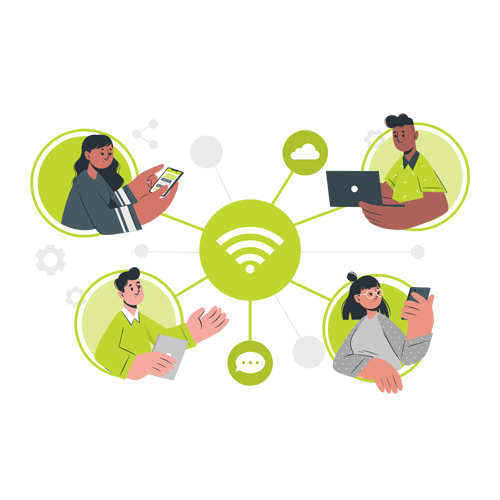 LAN & WAN networking services
LAN or Local Area Network connects network devices in such a way that personal computers and workstations can share data, tools, and programs. The group of computers and devices are connected together by a switch, or stack of switches, using a private addressing scheme as defined by the TCP/IP protocol. We designed networks with a coverage over single office buildings or office or university campuses. This solution guarantees the highest available bandwidth for users within short connection distances.
A wide area network (also known as WAN), is a large network of information that is not tied to a single location. WANs can facilitate communication, the sharing of information and much more between devices from around the world through a WAN provider. WANs also provide an essential service to the public. Students at universities might rely on WANs to access library databases or university research. And every day, people rely on WANs to communicate, bank, shop and more.
Structured Cabling services
Structured cabling is a critical backbone that drives today's communication systems. Yash infosystems designs and installs dynamic and cost-effective network communication systems built to meet the needs of your growing organization. Our cabling solutions promise high-quality commercial and industrial cabling systems at unbelievably affordable rates.
Whether it is about signal, data or electricity, Yash infosystems offers the best structured cabling services. Our technicians are highly skilled at handling your cabling needs. Support your voice, video, data applications and management systems with a well-designed structured cabling system that powers and provides dependable connectivity to your critical infrastructure.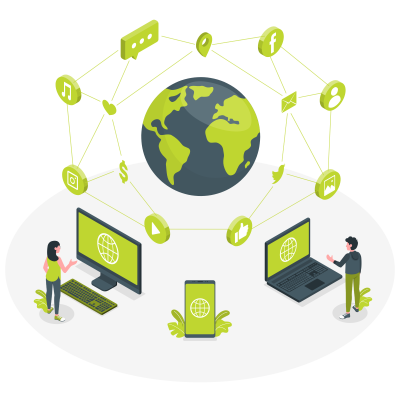 Networking plan, design and implementation
In order for your employees to work productively, you need to have a high-performing core network infrastructure. Partnering with Yash infosystems provides a reliable network infrastructure plan while giving you the flexibility to augment your existing staff or to completely outsource all services.
Our team can manage your network infrastructure design and implementation from the ground up, connecting multiple sites, bringing up new locations and powering the business systems your company needs to thrive. Every infrastructure is unique to each client but aims for the same goal. Yash infosystems offers the network planning, installation, documentation, and maintenance of your infrastructure using fiber additionally, copper technologies, taking current standards into the account that is adapted to your needs.
Talk to an expert today to learn how Yash infosystems can manage your network infrastructure design and implementation to ensure your business has what it needs to be a high-performing network.