You may wonder why to rent when you have an option of outright purchase. Rental is a good option for Short term projects. Renting is a great way to complete your project on time and under budget. Renting is an ideal solution for employee and customer training. With technology constantly evolving, businesses face rapid obsolescence of their equipment. Renting allows you to periodically update your equipment while keeping costs down.
Consider Yash infosystems as a partner to provide Audio visual equipment, Networking equipment, Security equipment and IT hardware on rental basis for your temporary personnel or event requirement. By renting. you only pay for the time the equipment is required it saves your budget and at the same time you can use the latest upgraded equipments. When you rent from Yash infosystems, you get the peace of mind of knowing that you will receive quality equipment delivered and set-up on time. Our IT technicians team makes sure that you receive the product as per your requirement and provide all the installation and setup process.
Audio/Video equipment on rental
We offer all types of audio visual equipment for rent – televisions, monitors, projectors, speakers & more with delivery and installation nationwide and great rental rates. We deliver audio visual equipment for rental to Corporates, IT Companies, Event managers as well as hotels and other meeting venues.  Our trained technicians will also set-up AV equipment as well as provide onsite operation and technical support.  Our desire is to provide you quality service at a competitive price.
We offer a variety of audio visual equipment for rent: TVs, Projectors, Displays, Video Walls, Touchscreens, Kiosks, Sound Systems, Virtual Reality, Speakers, Microphones, Monitors, Mixers, Audio and Video conferencing equipment on rental basis with minimum to maximum tenure period. Here at Yash infosystems, we have competitive pricing on a myriad of sought-after event equipment. We can support you with individual item requests or customize packages and duration from 3 days to 3 months.
Please reach out to our sales team @info@yashinfosystems.in for all your AV equipment rental questions or concerns. Our experts are here to make the rental process as smooth as possible.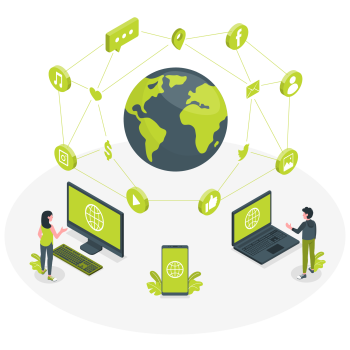 Networking equipment on rental
We offer flexible rental plans on networking devices such as, routers, firewalls, switches, and access points– short-term rental plans or even immediate business demands for networking technology. If your budget limits you, then we can customize the plans accordingly. Yash infosystems offers extensive range of high-performance networking equipment – a rental solution that is cost-effective and boosts your business productivity.
Our brand partners are D-link, Ubiquiti, HP, Cisco TP link and more.Rental offers a cost-effective solution for companies in need of network equipment on a temporary basis. Current customers rent network equipment to perform tests, training, and event infrastructure. It is also been used as a temporary solution to keep projects on track until capital is sufficient enough to purchase equipment.
Security Surveillance on rental
We provide a wide range of Security Equipment from various Brands on Rent. Yash infosystems.com offers the best Equipment and Services in the Rental Industry. No matter the model or quantity, we will set you up with the Security Rentals you need.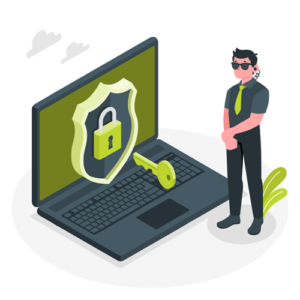 Our cameras are a reliable and technologically superior digital surveillance system that enables live monitoring of examinations.CCTV cameras have become one of the essential requirements of a well-equipped security system. Be it any commercial space, CCTV surveillance is quite common as CCTV allows you to monitor multiple locations simultaneously and in the same place. With CCTV cameras, you can monitor and record activities of your employees, business premises, customers simultaneously. Yash infosystems provides you with customized CCTV rental solutions  within your budget yet offer the maximum security you expect from high-quality devices.
Biometric Devices on rental
Biometrics has become a useful tool for organizations that need to enforce integrity online and at scale. Biometric technologies are a type of body-based security that authenticates a person's identity based on physical characteristics, including facial structure and thumbprints.
Door Frame Metal Detectors are used for the detection of metal. It is done when a person passes through it. You can Rent single zone and multi zone metal detector for office buildings, events, factories and high security site. Hand-Held Metal Detectors are an integral part of the physical security and screening process. Hand-Held Metal Detector Rentals also allows you to thoroughly scan an individual. While keeping your hand away from their body
We can provide all kind of IT infrastructure for your short event, training or any long term requirements.
All computers configurations for rent are available. Be it PIV/Dual Core or Core 2 Duo based assembled standard configuration or any specific configuration as per your requirement. Daily/ Weekly/Monthly rental option available.
Rent Laptops from us and have complete peace of mind you can rent Laptops on daily basis for a presentation or long term basis for a project. We have excellent rental plans for all your corporate laptop requirements. Rent Laptops anywhere in PAN India.
We also deals with high-end server accessories that have been tried and tested for exemplary performance in the office space. Offering everything from racking and mounting kits to wheels, plinths to cage nuts to even hard disk drives, server memory, RAID cards, server motherboards, power supply, and backplanes, Laptech brings a range of options from storage solutions, cooling solutions to cable management for various server models.
At Yashinfosystems.com, we provide comprehensive rental solutions for Businesses ranging from all kinds of IT Products such as Laptops, Computers, Servers, Workstations to AV Equipment such as Projectors, LED TV etc and we specializes in both short term and long term rentals for events and projects. Call us today to get the short tem or long term rental products