Security Surveillance on rental
We provide a wide range of Security Equipment from various Brands on Rent. Yash infosystems.com offers the best Equipment and Services in the Rental Industry. No matter the model or quantity, we will provide the set up with the security rentals devices as per your requirement. Surveillance cameras, or security cameras, are video cameras used for the purpose of observing an area. They are often connected to a recording device or IP network, and may be watched by a security guard or law enforcement officer.
Yash infosystems provides the audio visual equipment on rental basis for days, months and year as per the clients' requirement in Chennai, Bangalore, Mumbai, Jaipur, Patna, Bhubaneswar, Ludhiana, Lucknow, Hyderabd, Kerala, Vishakhapatnam, Indore, Kolkata, Ahmedabad, Delhi, Gurgaon, Noida And Chandigarh for any types of events like corporate events, Webinar, Product launch, Video conferencing, Virtual events and more
Our cameras are a reliable and technologically superior digital surveillance system that enables live monitoring of examinations. CCTV cameras have become one of the essential requirements of a well-equipped security system. Be it any commercial space, CCTV surveillance is quite common as CCTV allows you to monitor multiple locations simultaneously and in the same place. With CCTV cameras, you can monitor and record activities of your employees, business premises, customers simultaneously. Yash infosystems provides you with customized CCTV rental solutions within your budget yet offer the maximum security you expect from high-quality devices.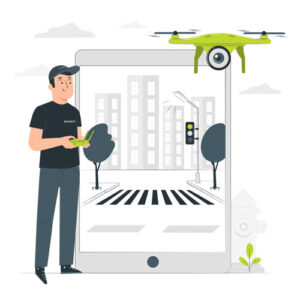 IP-based (digital) security system is a powerful monitoring tool for security personnel. With our digital cabling, switching and data storage systems, we offer significant cost and manageability advantages over traditional analogue CCTV systems. We deploy IP camera based video solutions for a real-time security of your assets, employees, and information.
Biometrics has become a useful tool for organizations that need to enforce integrity online and at scale. Biometric technologies are a type of body-based security that authenticates a person's identity based on physical characteristics, including facial structure and thumbprints.
Door Frame Metal Detectors are used for the detection of metal. It is done when a person passes through it. You can Rent single zone and multi zone metal detector for office buildings, events, factories and high security site. Hand-Held Metal Detectors are an integral part of the physical security and screening process. Hand-Held Metal Detector Rentals also allows you to thoroughly scan an individual. While keeping your hand away from their body.
Security is an increasingly important concern for business, government and residential facilities. Security cameras are typically a permanently installed surveillance solution. However, there are many instances in which surveillance is needed for temporary projects like construction sites where there are valuable materials that need to be looked after. Temporary events and projects often require the same security as any business or residence. But once the construction, project or event is over, there is no need for the system and thats when renting security cameras is a good solution. Yash infosystems provide all types of security cameras on rental basis as per your requirement.