LAN & WAN Networking Services
Network technologies layout and its maintenance are becoming complex now a days and involve lots of components and devices. Relying just on internal capabilities and skill sets to manage IT network operations is not practical for multi-location enterprise.
We offer both networking services Local Area Network (LAN) or Wide Area Network (WAN). We do the installation of new network equipment's, maintenance and troubleshooting of current network.
As a network service provider we do the network infrastructure consulting design and maintenance of existing networks for any size of business. Our networking experts deliver design, deployment, and administration to small businesses, remote sites, and enterprise networks including terminal services, DNS, WINS, Exchange Server, Project Server, SharePoint, IIS, and more.
A local area network (LAN) consists of a series of computers linked together to form a network in a certain location. The computers in a LAN connect to each other via TCP/IP ethernet or Wi-Fi. LANs can also be defined as the interconnection of computers and peripherals within a limited geographical area, and they can be distinguished, based on their topology and the communication media used to interconnect the equipment.
LANs are used mainly for resource sharing. Expensive hardware like laser printers and CD/ROM drives can be shared by several users when they are attached to a network. Further, purchasing a network version of software cuts the costs of purchasing them for each and every computer.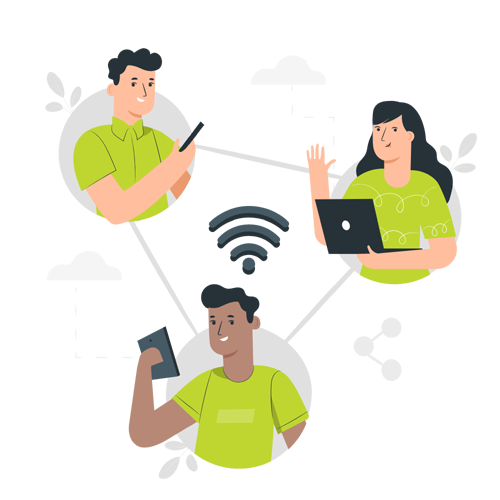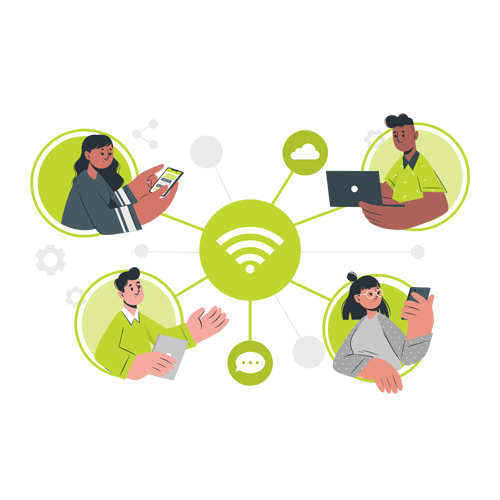 A wide area network (WAN) is a geographically distributed private telecommunications network that interconnects multiple local area networks (LANs). Wide area networks are a form of telecommunication networks that can connect devices from multiple location and across the globe. These networks are often established for business, schools, government organization, public places and more. These customers can use the network to relay and store data or communicate with other users, no matter their location, as long as they have access to the established WAN. Access can be granted via different links, such as virtual private networks (VPNs) or lines, wireless networks, cellular networks or internet access.
The main purpose of WAN connection is to establish a link from the outside world. If WAN connections didn't exist, organizations would be isolated to restricted areas or specific geographic regions. LANs would allow organizations to work within their building, but growth to outside areas — either different cities or even different countries — would not be possible because the associated infrastructure would be cost prohibitive for most organizations. WANs also provide an essential service to the public. Students at universities might rely on WANs to access library databases or university research. And every day, people rely on WANs to communicate, bank, shop and more.
Yash infosystems offers complete business Local Area Network (LAN) and Wide Area Network (WAN) installation, maintenance, and security.   We also offer full service of Domain Name Systems (DNS) & servers, DHCP, as well as adding and removing nodes and authentication servers. Yash infosystems provides a wide range  of products to meet your networking needs.  We have experience installing and maintaining industry leading manufacturer equipment such as Cisco, Linksys, 3Com, D-Link, and Netgear to name a few. All hardware is installed by Certified Network Technicians. At a minimum the technicians carry a A+ and Network + certification.  Our relationship with Microsoft along with our hardware manufacturers enables our technicians to keep abreast of the latest changes in technology.