We provide all types of IT hardware on rental basis such as Laptops, Desktops, Servers, Printers, Adroid mobiles, Tablets, Apple products & Macbooks for the duration from one day to one year for all types of events, trade shows, seminars, training sessions etc from the top-notch brands like Dell, HP, Lenovo, Mac etc.
We at Yash Infosystems.com
Yash Infosystems don't push or restrict our client for rental duration here is where we are so different from other IT rental providers. Get the best model Laptops, Mac books, Printers, PhotoCopiers, Servers , Networking Devices and UPS from the top-of-the-line manufacturers such as HP, Lenovo, IBM, Dell , Apple Laptops, Desktops and Servers,  Konika Minolta, Canon, Kyocera Photocopiers, Cisco, Microtik, Ruckus, Aruba, Ubiquiti Networking Equipment, Emerson UPS etc. We will configure your desktop, server, UPS rental to your exact specifications and all for a competitive price. We are the one source for leasing all type of IT hardware and peripheral requirement in India. Whether you require Laptop for your event, staffing, training or any other purpose Yash Infosystems will provide you tested, Hassle free and multiple brands computers on rental or hire in India. 
Rent Laptops from us and have complete peace of mind you can rent Laptops on daily basis for a presentation or long term basis for a project. We have excellent rental plans for all your corporate laptop requirements. Get the Laptops on rental basis from anywhere in PAN India. You can Hire different brands of Laptops from us. Our laptops varies from Dual Core to Core i7 Laptops. Choose between devices running the latest in Intel i5, i7 and AMD processors, or get a Mac for rent. We also has flexible rental options so you can get a MacBook on rent for long term use as well among other laptop options.
Desktop/Workstation on hire
Get the assembled to branded, choose from a wide range of desktops or PC for rent. All types of desktop computers configurations available on rental basis. Be it PIV/Dual Core or Core 2 Duo based assembled standard configuration or any specific configuration as per your requirement. Daily/ Weekly/Monthly rental option available.
Yash infosystems offer on-rent high-performance printers and scanners that have been highly successful in today's digital imaging industry environment. We offer a full range of document scanning products from low, mid, and high-volume scanner rentals to large format scanner rentals. With professional PAN India service, competitive rental rates, and top manufacturers like HP, Epson, Canon, Pegasus, Honeywell, and Zebra
Yash infosystems offer the Laser printer rentals, desk jet rentals, and multifunctional printer rentals are the perfect solutions to short term demands for increased printing capacity at your office, trade shows, or other events. Printer rentals are available with great short term rates for business projects, events, and seasonal office needs nationwide.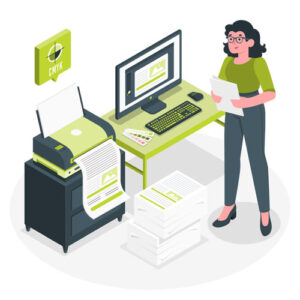 We offer competitive rental rates on black and white, color, laser printer, inkjet, and multifunction printer rentals from HP, Lexmark, Brother and more. With local delivery, setup, and service nationwide Yash infosystems is your one source for all your printer rental needs in all over PAN india.
Yash Infosystems provide wide range of CCTV Cameras like Bullet, Dome, Analog and IP Cameras for Corporates, Manufacturing, Examinations and Event Exhibitions. We setup centralized control room for big events like Aero India, Defense Expo and Other premiere exhibitions across India to enable monitoring of 500+ cameras at once. With our CCTV Rental Solution we aim to provide turnkey solution by offering wide range of inventory, installation, on-site support and HD Recording service at a discounted price for Government Events and Examinations Centers. If you are looking for CCTV for temporary sites on rental, events on rental or complete security solution on rental connect us at +91 9444 990 523 we will assist you.
High quality UPS is an important requirement for any IT setup. System downtime is a costly situation that can affect everyone. If you are in need of a reliable power source, then hire Yash infosystems for UPS rental services.
 Our Technical team for UPS Rental can help you determine the best Uninterruptible Power System (UPS) Hire option as per your specific needs. UPS Rental Services can prove to be a huge cost saving for your Business establishments. We provide only the best quality UPS on Rent in order to provide flawless superior category of Online UPS Rental Services.
Server / Storage on Rental
Rent a Server for your office work and secure you data and files with our Servers. We also deals with high-end server accessories that have been tried and tested for exemplary performance in the office space. Offering everything from racking and mounting kits to wheels, plinths to cage nuts to even hard disk drives, server memory, RAID cards, server motherboards, power supply, and backplanes,  brings a range of options from storage solutions, cooling solutions to cable management for various server models.
We offer an optimal and cost-effective solution for companies who wants to immediately get an IT Hardware to run a show or organize an events on short notice. Renting of IT hardware not only helps the companies to minimize their risks associated with purchase but also helps in maximizing the profits. At Yash infosystems, we are very flexible with our IT equipment rental services especially for events. Connect us today at info@yashinfosystems.in to get the details of IT equipment for your up coming events.